MUAC Vocational Training Center.
(MUAC-VTC)
We strive to provide highest quality education and training, bridging one's success with well formed infrastructure of knowledge and resources.
Muac-vtc Offers educational opportunities to the society and provides them with long and short courses.
Muac-vtc also has a workshop that produces mainly Furnitures(Offfice Furnitures and Home Furnitures). Every Production is neat and well fashioned so as to ensure better services to our customers.
MUAC-VTC GRADUATION CEREMONY!
Muac-Vtc is a wonderful place to work. My Heart's desire is to reach people in rural areas and train them to be smart, kind, supportive as well as getting skilled, which will enable them to become financially independent. The training center is well organized and efficient. whoever is at the training center is in the right hands.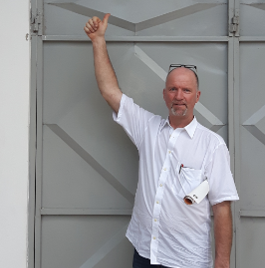 Muac-Vtc is well equipped with enough resources for provision of quality education to ensure societal development. It is my pleasure to work along side the training center for a better tomorrow.

Long Courses offered in 2 years time
Short Courses offered for 3 months and 6 months.
Of our Courses are practical based, for excellent application
We have One goal and One spirit. So we Match together.
We are able to provide best education around the Region than none other and very sure that the quality of trainings provided here at MUAC-VTC are helpful to the society.
Our target is to go higher and bigger as the sector requires. We will continue offering the best and quality education/training as well as best Products from our Workshops.
"Now in this globalized world, people tend to go with fashion. There is a great need in educating our students with skills of doing things practically, tailoring is an art where a tailor puts passion and love to what is produced."
"MUAC – VTC provides this course to enable people with less opportunities or unprivileged to engage themselves in searching for employments in industrial sectors."
Domestic Electrical Installation, Trainer Muac-Vtc
Because you deserve to shine.
Enroll for a new admission on or before December 2022.
We will surely Welcome you Warmly to Learn and Grow with us.
Mission to Unreached Areas Church Vocational Training Center.